Scroll down for more CDBA information!
Club Meetings
Meeting Updates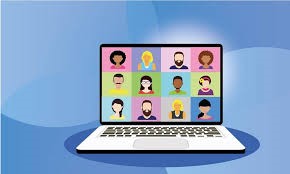 Next CDBA Meeting is on September 16th!
Our previous meeting was held on Saturday, August 19th. Our speaker was Robert Sullivan, a horticulturist and landscape architect, who spoke about plants native to the Chicago area that are good for honeybees and other pollinators. Many members present at the In-person meeting won some nice door prizes.
Our next general CDBA meeting will be held on Saturday September 16th from 6:30 PM to 8 PM (or so) at the Trinity Lutheran Church, located at 300 S. Ardmore Ave., Villa Park, IL. Our speaker will be Dr. Robyn Underwood, an entomologist and ecologist. Dr. Underwood works for the Penn State Extension Office where she engages with Pennsylvania beekeepers while conducting applied research. In addition to the speaker, we will be raffling off six gorgeous hand-made placemats made by CDBA member Joe Johnson from Charley Harper fabric. The placemats are double-sided and hand-sewn of truly fun Autumn-inspired fabric. Plan on entering to win and dress your table for Fall! Members that join us in-person at the September meeting will also have a chance to win one of the September door prizes.
There is a parking lot on the North side of the church, as well as street parking. We hope to see you there, but if you can't make it, you can still join virtually! A Zoom meeting link will be emailed to registered members prior to the meeting and we will do our best to "share" the meeting virtually. If you would like to participate as a guest, contact the membership coordinator at [email protected] to get the meeting link.
Save the Date: CDBA Picnic is on Saturday October 14th!
The CDBA will host an October picnic at Churchill Woods Forest Preserve in Lombard the afternoon of Saturday, October 14. The CDBA will supply the main course- we'll be grilling again this year- and we ask that club members bring side dishes or desserts to share. A sign-up sheet will be sent out soon. We hope to see you there!
Beekeeping Events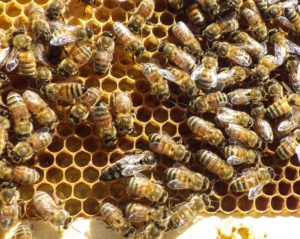 Local Honey Contest !
The Cook County Farm Bureau (CCFB) is hosting it's 23rd annual Giant Pumpkin Contest and Activities on Saturday September 30, 2023 from 9AM to 11 AM. This includes a Local Honey Contest with cash prizes that is open to all CDBA and CCFB members and their dependents. The event will be at Puckerville Farms in Lemont and there is no entry fee for the honey contest. For more information about the honey contest, see the CCFB Honey Competition flyer. The Registration Form has additional information about registering for the Honey Competition, as well as other competitions being held at the event.
================================
The CDBA Board hopes to identify additional opportunities for events, meetings and presentations that may be of interest to local beekeepers. If you have suggestions, please let us know by sending an e-mail to [email protected].
================================