Scroll down for more CDBA information!
Club Meetings
October 17 Meeting is Cancelled
Due to the ongoing COVID-19 pandemic, the CDBA Board of Directors has cancelled the CDBA Meeting that was scheduled for October 17th. The safety of our members is of utmost concern to us and we wish you and your families good health. Please stay tuned for further updates over coming weeks. (last updated on 10/13/2020)
Virtual Beekeeping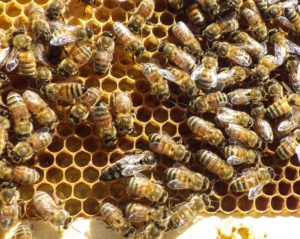 Come back soon as we identify opportunities for virtual learning and information exchange.
We hope many of our members had a chance to sit in on one or more of the great presentations delivered recently as part of a virtual Bee Forum hosted by the Garfield Park Conservatory. There were sessions given by three excellent beekeeping experts:

May 17 – Dr. Gene Robinson
May 24 – Dr. May Berenbaum
May 31 – Randy Oliver