Scroll down for more CDBA information!
Club Meetings
Meeting Dates for 2021 are Uncertain
Due to the ongoing COVID-19 pandemic, the CDBA Board of Directors has not yet established a schedule for meetings during 2021. The safety of our members is of utmost concern to us and we wish you and your families good health. Please stay tuned for further updates over coming weeks. (last updated on 12/24/2020)
Beekeeping Education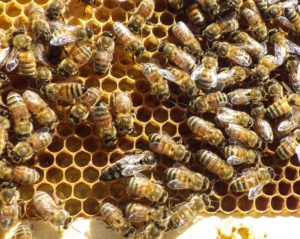 Come back regularly to check on opportunities for training, learning, and information exchange for 2021.
We hope many of our members had a chance to sit in on some of the great virtual presentations delivered during 2020. Potential learning opportunities for 2021 are posted on our Training page, including:
The CDBA Board hopes to identify additional opportunities for online meetings and presentations until we are able to meet again in person. If you have suggestions about upcoming opportunities, please let us know by sending an e-mail to [email protected].