Scroll down for more CDBA information!
Club Meetings
Meeting Updates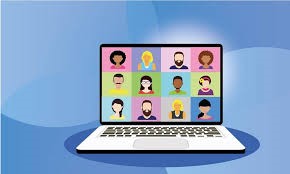 February CDBA Meeting
The Russians, the Russians are coming….to a beehive near you!
At the February meeting Marcin Matelski will give a presentation entitled Russian Bees – the Good, the Bad, and the Ugly! Join us to see if the Russian strain of honeybees are something you want to consider for your beeyard. Or not.

There will also be a presentation comparing different mite treatments in northern Illinois over 2 years. Finally, we will update members about CDBA business and take some beekeeping questions from the audience.
This virtual meeting will be held via Zoom on Saturday February 12th from 6:30 to 8:00 PM. Additional information and a Zoom meeting link will be emailed to registered members prior to the meeting. If you would like to participate as a guest, please contact the membership coordinator at [email protected] to get the meeting link.
Beekeeping Education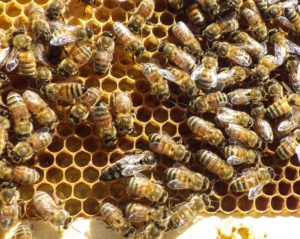 The Garfield Park Conservatory invites CDBA members to join them on February 2nd from 6:00 pm – 7:30 pm for a free virtual beekeeping lecture with Emily Noordyke to learn about the latest research on feeding pollen substitutes. Emily has worked on honey bee research with Grand Valley State University, the United States Geological Survey, Michigan State University, and the University of Florida. She graduated from UF with her Master's degree in Entomology in 2020, with a research focus on the efficacy of pollen substitutes as a honey bee management tool. Currently, she works as an instructional designer for the UF Honey Bee Research and Extension Lab and as a mobile tech team field specialist for the Bee Informed Partnership.

Although the presentation is free, pre-registration is required. For details and to register visit
https://garfieldconservatory.org/event/virtual-beekeeping-lecture-with-emily-noordyke/
======================
The CDBA Board hopes to identify additional opportunities for meetings and presentations. If you have suggestions, please let us know by sending an e-mail to [email protected].